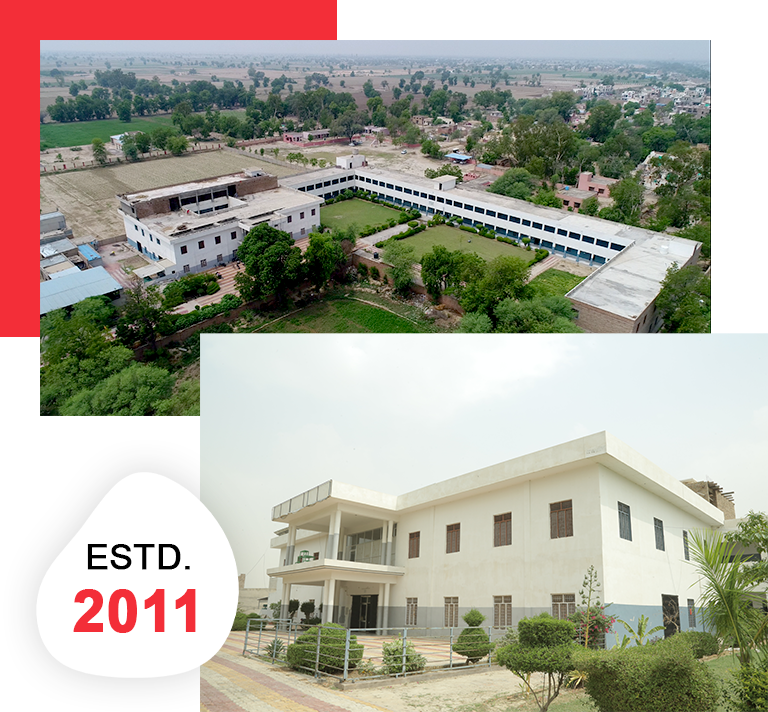 About Us
Welcome to the world of Agriculture Leadership, Communication & Discovery
'The most potent weapon you can employ to change the world is education.' Swami Shri Prannath Parnami Agriculture College is a well-known strategic institution in Rajasthan that assists researchers and educators in providing graduate and postgraduate education, performing basic, strategic, applied, and adaptive research, and ensuring effective transfer of technologies and capacity building of farmers and extension personnel. It is affiliated with Swami Keshwanand Rajasthan Agriculture University, Bikaner. The institution is located at 23 BB Jaitsar Road, Padampur Shri Ganganagar, which is known as the 'Food Basket of Rajasthan' and the 'Green District of Rajas- than.' It is well-managed by prominent academics from around the country.
Computers have transformed the mode of working completely. We understand the gravity of the situation where computer knowledge is mandatory for most sectors. Thus, in the college, elementary computer education is mandatory for all first-year students.
We believe in the 'hands-on' approach when it comes to learning. Thus, we have programs like Nursery, Animal husbandry, Mushroom cultivation, Green house, and a lot more to ensure the practical approach in learning.


An educational tour offers the perfect informal set-up for lively discussions. Group discussions are also one of the most effective tools of education. Students can have group discussions not only amongst their friends, classmates and peers but also with new people.
Placement Cell
Journey Towards Students Success
With the creation of the placement cell, there are job opportunities ensured for the graduates from the college in Agricultural industries. The placement cell operates all through the year to facilitate contact between companies and graduates.
SSPP's life
Campus Life - Gallery
Alumni
Our Success Stories
SSPP AG College
Admission & Scholarships
University conducting the JET exam will conduct the online counseling process for students,
Students should fill college option form(college choice) for college allotment.
The concerned University will allot college to students as per their choice and JET merit.
SPOT Counselling: Students can also opt for SPOT counseling. Students can directly approach their college of interest to take admission as per University dates & guidelines.
On the basis of JET marks, student will be eligible for scholarship upto 25% on admission (1st Semester Fees)